Now I know the name of the condition that's afflicted me with sinusitis, altered vision, unworkable headaches and vertigo whenever I get a bad cold: allergic rhinitis. As it turns out, this doesn't have a cure and all I can do is manage it and try to avoid the allergic triggers. This month's bout of it has chopped away four days off my working month.
===
As my birthday gift to myself, I finally took the splurge on semi-bucket seats. I'm afraid the "Digo fund" never went toward the purchase of a Bride Digo seat, however. Instead, I got a pair of red Recaro SR3s from the original DC2 Honda Integra Type R and/or the EK9 Honda Civic Type R. For the price and the condition of the seats, I got them quite cheap.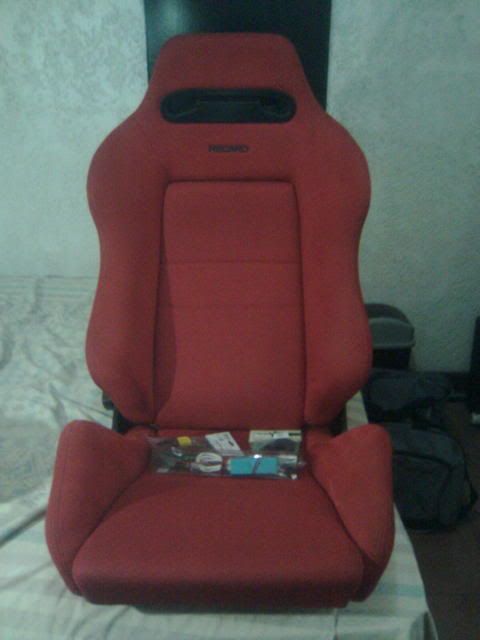 Right now they're sitting on the floor of my room though, as I soldier on with Aibo's stock perches. Why? The SR3s didn't come with seat rails compatible with my GD1 Jazz. To make them link up with Aibo's bones, I ordered a set of Bride RO-type seat rails, which will interface flawlessly with the seats and Aibo's chassis. The only fly in the ointment is, they'll take a month at most before they make it here because the Japanese supplier doesn't have any of them in stock.
I can already hear my knees thanking me, though.
Jared is itching to help me with the DIY install of these babies. I can't wait either.