Finally the Team Flat Out trackday pushed through. Unlike the previous April trackday, slightly cloudy skies greeted us at the track and a steady breeze kept us all cool and comfortable.
Also unlike April where we were about 30 participants in all, this trackday saw just 10 of us hooning around Subic International Raceway's short track. That allowed for more practice in consecutive hot laps and a greater chance of improving on my previous best time of 1:04.4.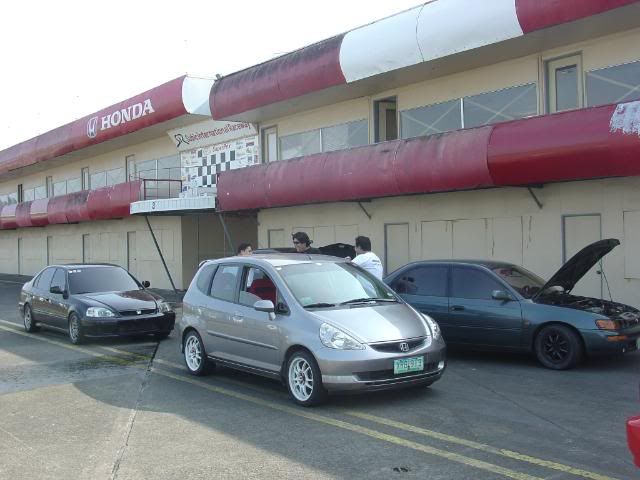 Our machines were all Hondas and Toyotas. Rommel brought his GE6, while Justin and I both drove GDs and the rest had EKs in various high states of tune. For the Toyota camp, Russell had his AE101, while Arby brought his rare supercharged brown AE82 five-door hatchback.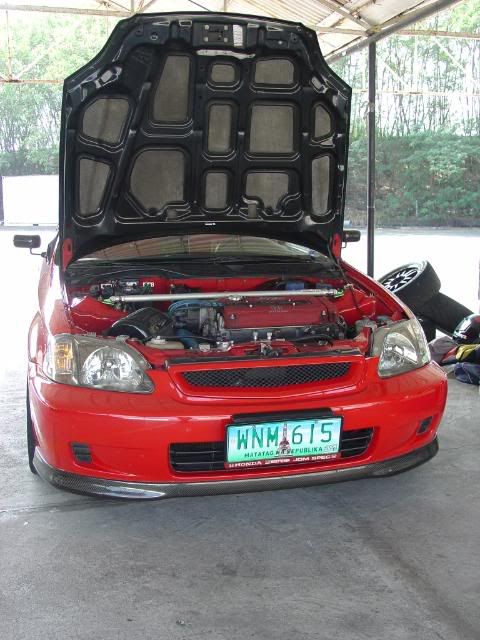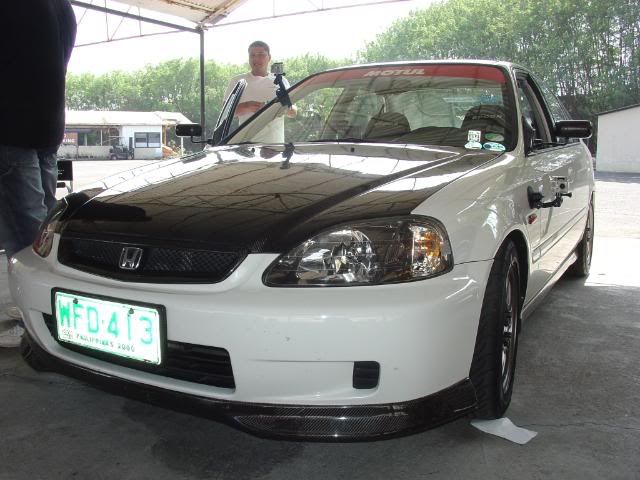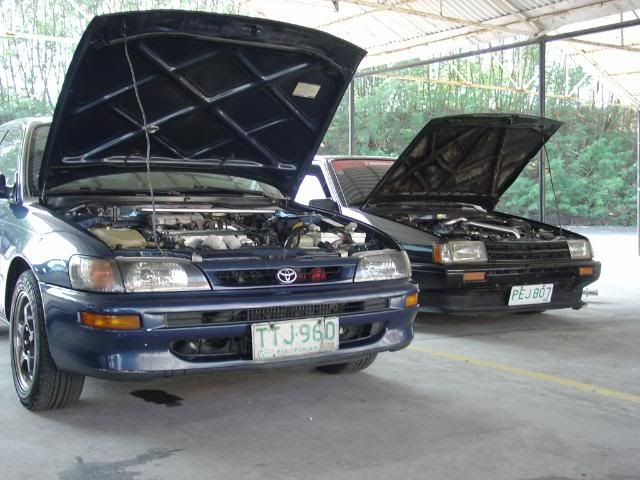 Edward and JP were on hand to give me lots of tips and advice. They were extremely helpful in building my confidence especially under full-commitment braking, and drove home the point that I should "show the car who's boss" as JP often mentions on the Honda Club Philippines forums.
After a bus collided with Aibo's rear end last year, I had become traumatized by full-commitment braking, but I learned that on the track it's no concern and that it was key to
everything
. My half-hearted heel-and-toe on public roads ruined my technique too. Perhaps I should just stick to throttle-blipping and brake normally on the daily commute.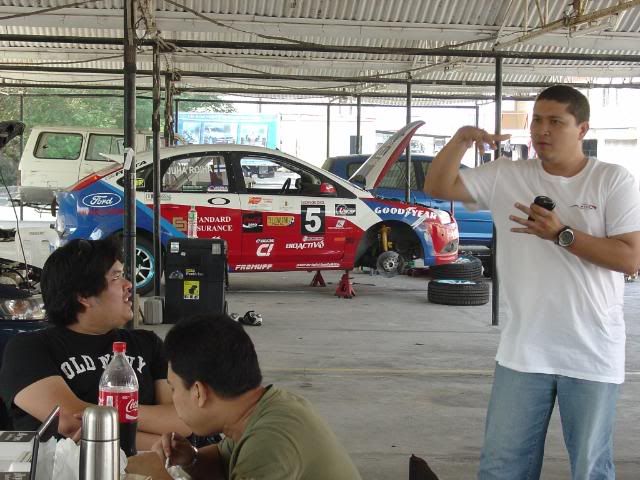 On my first run at 9:00 am I virtually duplicated my previous best with a 1:04.21. The times kept tumbling as the day went by, however.
JP told me Aibo had good balance and a predictable nature, with its low power output making it an easy car to drive and learn. Aibo's Toyo Proxes 4 all-season tires gained and lost their grip in a nicely progressive manner, too. After driving it at full commitment for three laps with me riding shotgun, showing me all the markers and tricks, he said a 58-second lap was possible.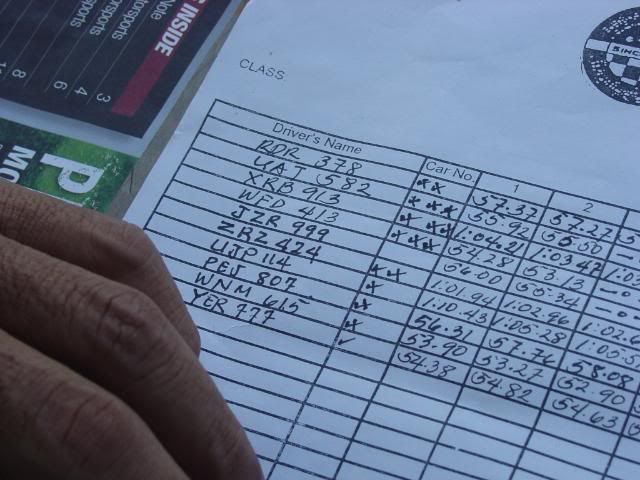 By 2:00 pm I had shaved three seconds. I was rounding SIR at one minute flat. While the others cheered my success, JP and Edward egged me on.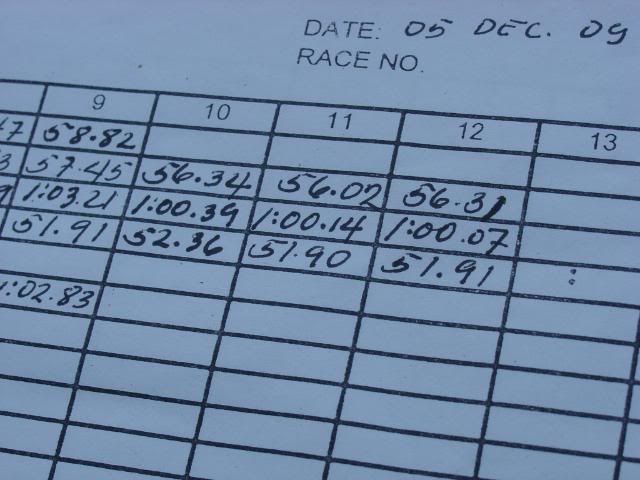 Thirty minutes later I was breaking the 59-second barrier! I was starting to believe JP's 58-second premonition.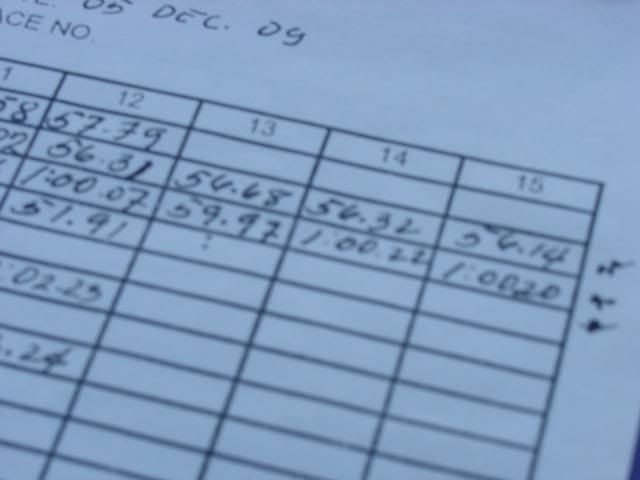 Rommel sat at the timing desk to cheer me on. He had also improved greatly from his previous -best 1:03. By the end of the day he was bagging one-minute laps too.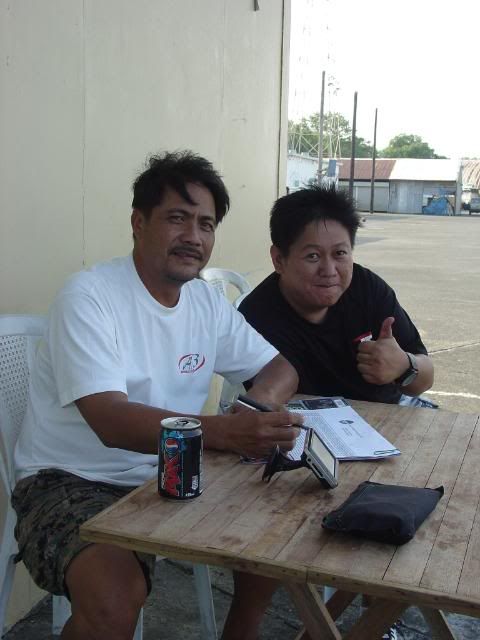 Finally at 3:15 pm I logged my fastest ever series of laps. They were consistently in the 59-second range, but one lap saw me very close to JP's prediction.
My personal best is now 59.14 seconds!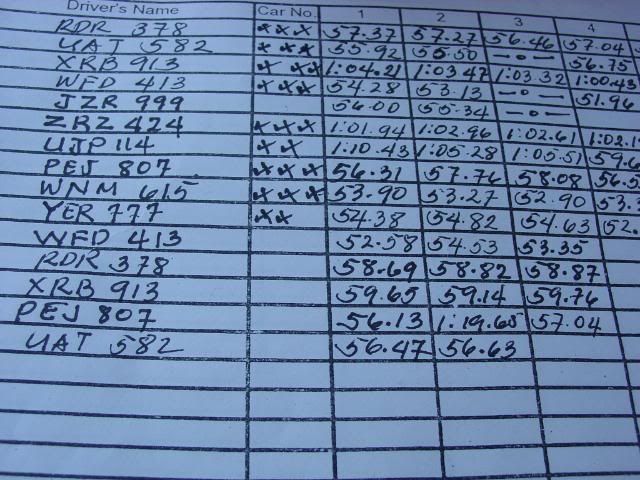 That lap time took me totally by surprise. Perhaps I
could
have broken the 58-second barrier, but at that point my front tires were past their best and were suffering slight understeer from the heat of running. In any case it was better than my wildest dreams as my initial goal was to shave just three seconds off - I almost doubled that!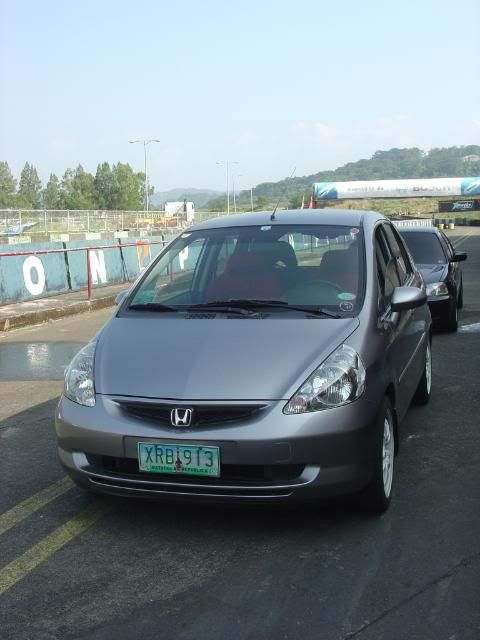 In the end though, Rommel and I thoroughly enjoyed this event and we left at 5:00 pm satisfied. It really felt like a gathering of true petrolheads, with no hidden agendas, no need to show off and no egos to protect. The track and the lap times kept us all honest. Our enemies were only ourselves and our previous best lap times.
After all the bullshit that's flown about in the car clubs I've gotten myself involved in, this was a very welcome change.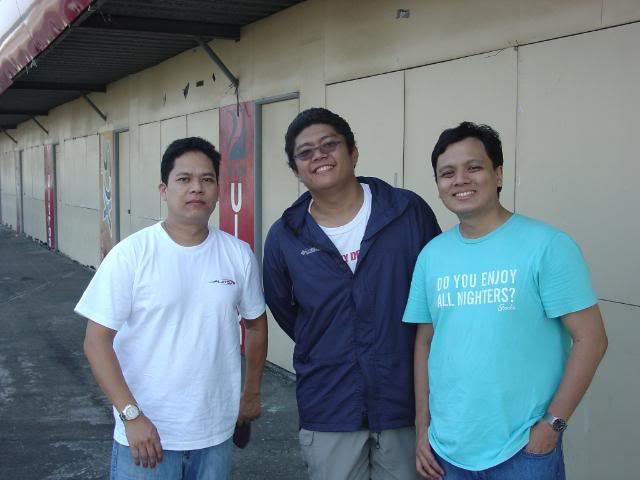 My new friend Russell (center on the photo above) was amazed with Aibo's potential. Equally amazing was how Aibo still clocked 12.769 km/L on the entire trip, all hot laps at Subic and 120 km/h NLEX/SCTEX cruising included.
I just cannot wait until the next trackday. Edward had already extended an invitation for me to join Team Flat Out on the RYWB (run what you brung) time-attack competition rounds.
We'll see. The next step for me is to become consistent as a sub-minute driver.